to Aug 11 | Jazz em Agosto | Praça da Espanha | FREE to 90€
August 1, 2019 @ 18:30

-

23:30

|

Recurring Event

(See all)

One event on August 2, 2019 at 18:30

One event on August 3, 2019 at 18:30

One event on August 4, 2019 at 18:30

One event on August 8, 2019 at 18:30

One event on August 9, 2019 at 18:30

One event on August 10, 2019 at 18:30

One event on August 11, 2019 at 18:30

€90
The Gulbenkian has its game-face decidedly on this year for the annual Jazz em Agosto series. Some serious heavy hitters across plenty of jazz sub-genres are making an appearance at this year's festival. The theme this time is "Resistance," and starting off the series is Marc Ribot, who recently recruited Tom Waits to do an old Italian anti-fascist folk song, as one does.
You can get a reduced-price package for 50€ to 90€ for several shows, or pick and choose individual concerts for 6€ to 20€ each — and the Abdul Moimême show Aug. 4 is free.
NOTE: Other than Aug. 1, there are two shows every night, one at 18h30 and one at 21h30, and on Aug. 4, Abdul Moimême plays at 17h. There. No more "Notes."
FROM THE ORGANIZERS:
Aug. 1, 21h30: Marc Ribot – Songs of Resistance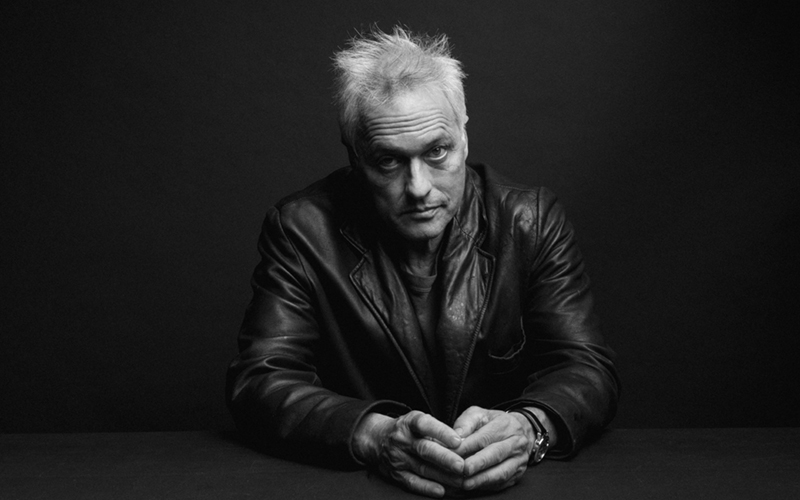 Marc Ribot©Ebru Yildiz
Convinced that every social movement that unleashes significant change has a fitting soundtrack, Marc Ribot has created Songs of Resistance, a project that is the climax of a series of forays in line with his role as an activist. And he has equipped himself with historical protest songs taken from American civil rights movements, European songbooks of resistance from the 2nd World War period and Mexican folk ballads. To all of these influences Ribot adds songs of his own, forged in the same revolutionary spirit, fully assuming the cry of uprising alone (the album features various invited vocalists).
Marc Ribot Electric guitar / Voice
Jay Rodriguez Tenor saxophone / Flute
Brad Jones Double bass
Ches Smith Drums
Reinaldo De Jesus Percussion
Aug. 2, 18h30: Maja S. K. Ratkje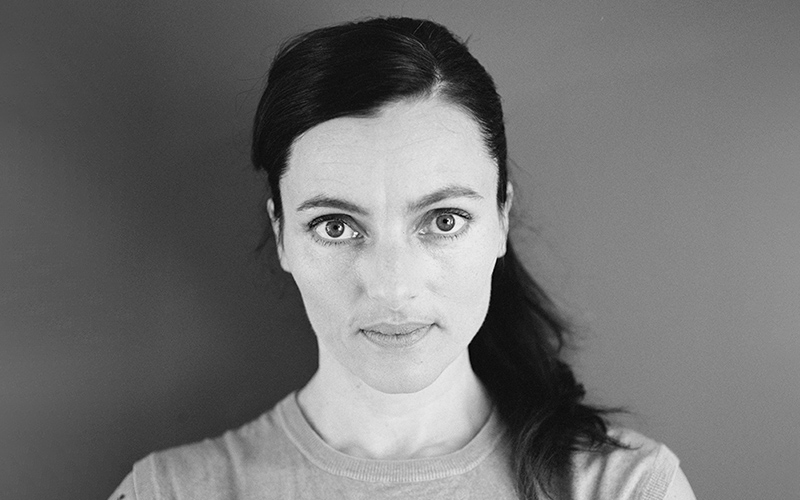 Maja Ratkje ©Ellen Lande Gossner
Inspired by composers such as Stockhausen and Messiaen, Norwegian Maja S. K. Ratkje established herself with the launch of Voice (2002) as one of the most original creators of experimental electronica, exploring the imprinting of her voice on the pieces she creates with limitless imagination. According to Financial Times, "Ratkje brings a feral disregard for conventional form, combined with an extravagant imagination."
Aug. 2, 21h30: Heroes Are Gang Leaders – The Amiri Baraka Session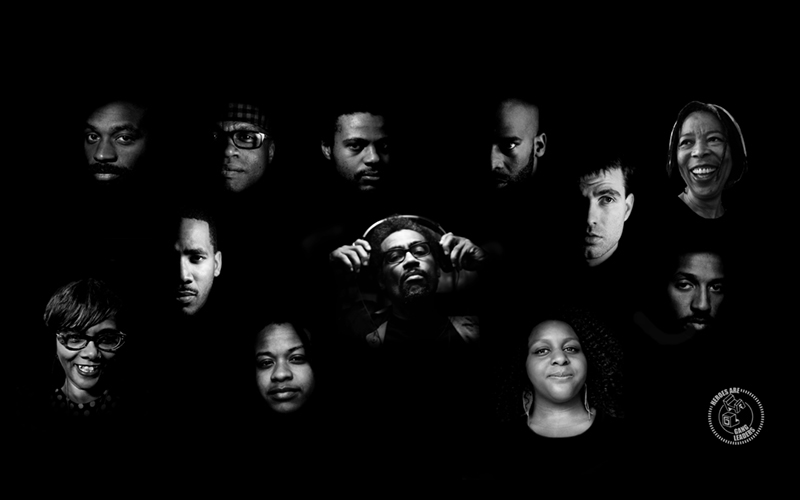 Heroes Are Gang Leaders©2017 Thomas Sayers Ellis
Created out of the encounter between the saxophonist James Brandon Lewis and the poet and photographer Thomas Sayers Ellis, Heroes Are Gang Leaders was formed following the death of the poet and activist Amiri Baraka (who performed at Jazz em Agosto 2000 and 2001). Lewis and Ellis take their rebelliousness from Baraka, a firm believer in the power of words and art to produce real change in the world, to create music in which jazz, hip-hop and the spoken word are the weapons used to operate change. Fronting a collective of 10 musicians and singers, they direct true celebrations of black culture and permanently question the social imbalances of our societies on stage.
Thomas Sayers Ellis Spoken word
James Brandon Lewis Tenor saxophone
Melanie Dyer Viola
Luke Stewart Electric bass
Jenna Camille Piano / Vocals
Randall Horton Spoken word
Nettie Chickering Vocals
Bonita Penn Spoken word
Heru Shabaka-Ra Trumpet
Devin Brahja Waldman Alto saxophone / Keyboards
Warren Trae Crudup III Drums
Brandon Moses Electric guitar
Aug. 3, 18h30: Ingrid Laubrock & Tom Rainey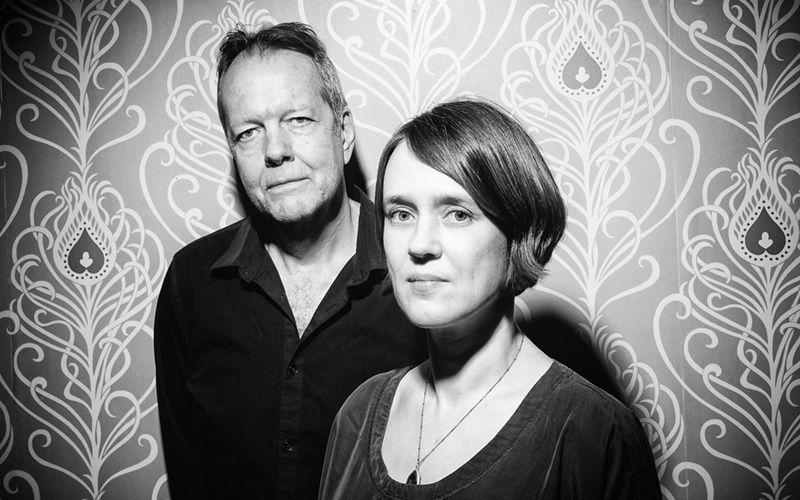 Laubrock and Tom Rainey ©Mardok
Married off stage, Ingrid Laubrock and Tom Rainey create music as a duo that feeds off this intimacy and togetherness. Their terrain is free improvisation, but played out in the rare and difficult balance that is the secure understanding of the discourse of the other and the ability to incorporate surprise into this relationship. Saxophone and drums join together to create an eternal revelation of pure listening delight.
Aug. 3, 21h30: Burning Ghosts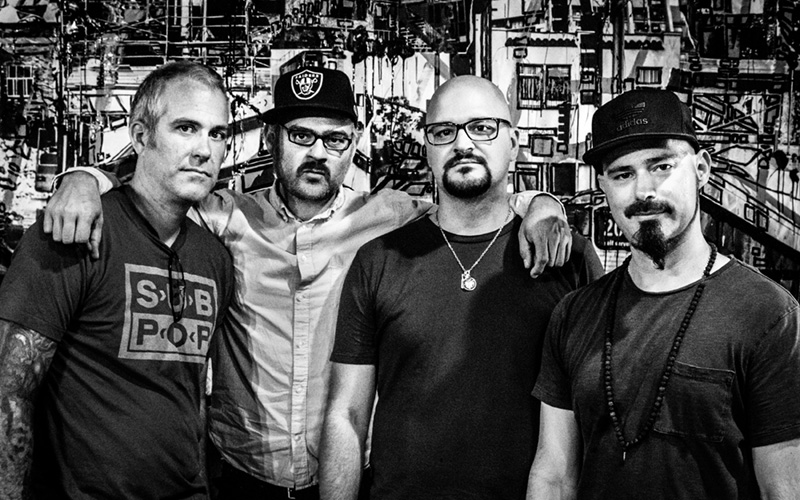 Burning Ghosts ©Eron Rauch
Practitioners of a boisterous blend of jazz and metal, Daniel Rosenboom's Burning Ghosts are a true mirror focused on American social inequalities. The frequent comparisons with the rock band Rage Against the Machine have exacerbated the calling and political and vindicatory positioning of a collective which, in recent years, has set the Los Angeles underground scene alight. The urgency of the music, in constant response to the present, can be felt in every second of Reclamation – an album launched in 2017 by John Zorn's Tzadik. Music with a short fuse on a constant razor's edge.
Daniel Rosenboom Trumpet / Cornet
Jake Vossler Electric guitar
Richard Giddens Double bass
Aaron McLendon Drums
Aug.4, 17h: Abdul Moimême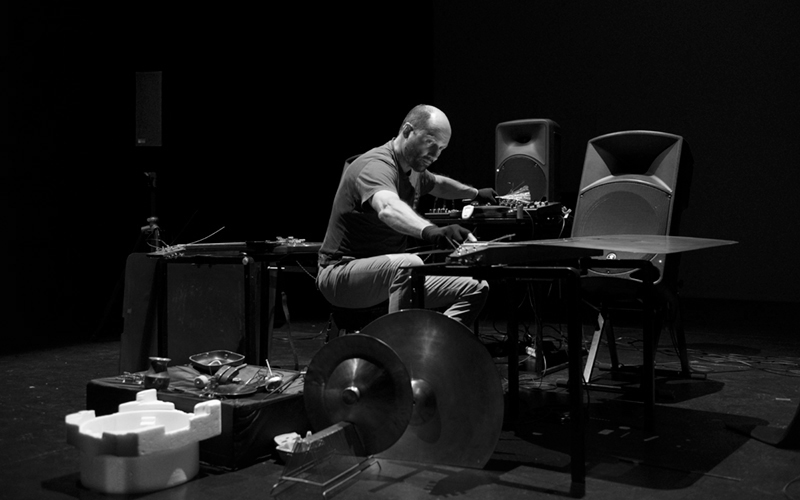 Abdul Moimême ©Nuno Martins
Free admission subject to room capacity and with the need for ticket pickup one hour before the event at the box office of the Modern Collection – Calouste Gulbenkian Museum.
Rui Horta Santos' musical exploration has been enacted under the name of Abdul Moimême for many years. Focusing his work on the guitar and the saxophone, Moimême is someone who imagines an instrument's in every expressive possibility, daring, through a careful process of deconstruction, to dive into unknown landscapes – finding there a constant source of invention and beauty, interspersed at all times by the mystery of discovery.
Aug. 4, 18h30: Toscano – Pinheiro – Mira – Ferrandini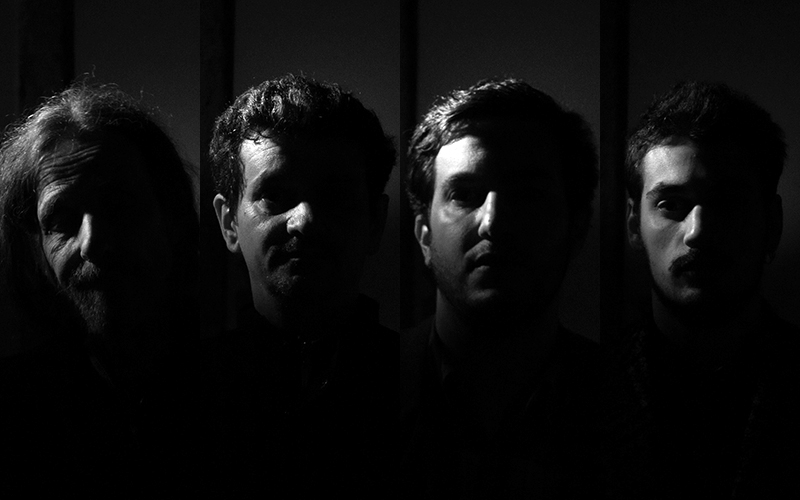 Toscano, Pinheiro, Mira, Ferrandini ©David Grades
One of the most stimulating assemblages [Atlas: sic] in Portuguese jazz of recent years. Ricardo Toscano, a prodigious saxophonist and profound connoisseur of the history of jazz who came to the forefront with his masterful interpretation of hard-bop, joins three of the most outstanding and inventive performers of improvised music in the country (from Red Trio and Motion Trio): Rodrigo Pinheiro, Miguel Mira and Gabriel Ferrandini. A concert that promises to be unpredictable.
Ricardo Toscano Alto saxophone
Rodrigo Pinheiro Piano
Miguel Mira Cello
Gabriel Ferrandini Drums
Aug. 4, 21h30: Nicole Mitchell – Mandorla Awakening II: Emerging Worlds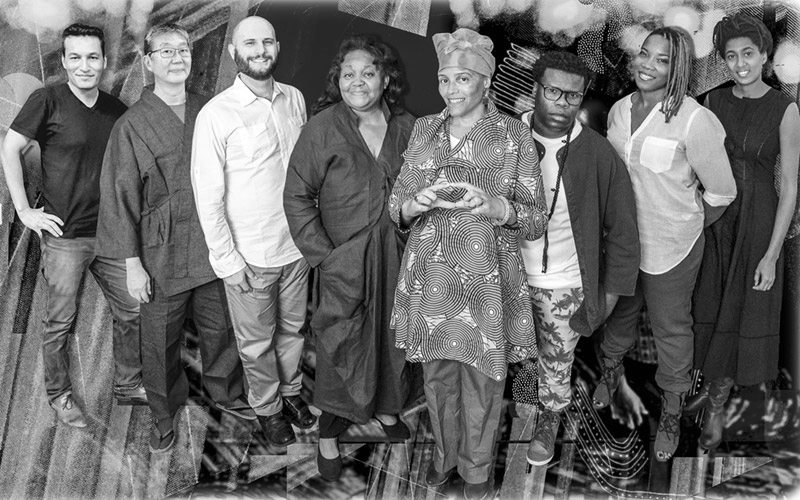 Mandorla Awakening ©DR
In Mandorla Awakening, the visionary American flautist Nicole Mitchell imagines what "a truly egalitarian world of advanced technology synchronised with nature" could look like. This utopian proposal results in challenging afro-futuristic-inspired music in which jazz, funk and classical combine with the spoken word and oriental influences (thanks to the presence of Japanese musicians) to create a single audible whole that is as disquieting as it is stunning. Inspired by the legacy of AACM, Mitchell questions current relationships around technology, spirituality, race and gender based on a sound construct that breaks down barriers and makes a claim to universality.
Nicole Mitchell Flute / Composition / Eletronics
Avery R. Young Vocals
Tomeka Reid Cello / Banjo
Mazz Swift Violin
Kojiro Umezaki Shakuhachi
Alex Wing Eletric guitar / Oud / Theremin
Tatsu Aoki Double bass / Shamisen / Taiko
Jovia Armstrong Percussion
Aug. 8, 18h30: ABACAXI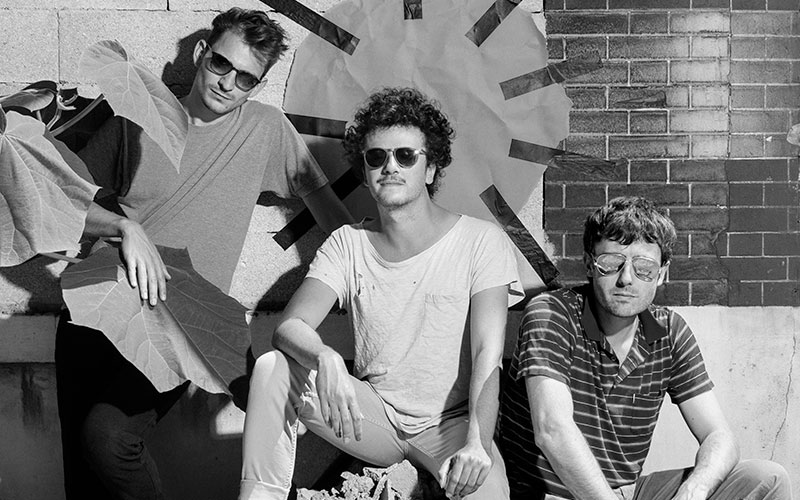 ABACAXI © Sylvain Gripoix
NOTE: We inform that this performance includes the use of strobe light.
Two years since his last visit to Jazz em Agosto, the French guitarist Julien Desprez returns with the trio Abacaxi, based around a classical rock band structure completed by the drummer Max Andrzejewski and the bassist Jean François Riffaud. While the band may be classical in form, the music the three perform stems from Desprez's unrestricted vision of the guitar, feeding as much on the primeval energy of rock as its untamed character, amidst noise and eruptions.
Julien Desprez Composition / Eletric guitar / Eletronics / Lights
Jean François Riffaud Eletric bass / Lights
Max Andrzejewski Drums / Synthesizer / Lights
Aug. 8, 21h30: Théo Ceccaldi – Freaks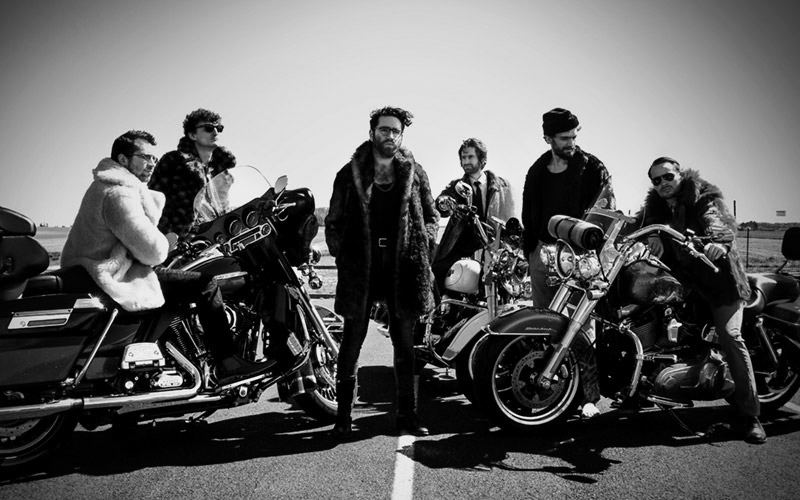 Théo Ceccaldi – Freaks ©DR
Described as "psychedelic, radioactive and mixed punk jazz", as close to a dream as it is of a nightmare, the new group formed by the fiery French violinist Théo Ceccaldi baptised Freaks is a whole melting pot of influences from a wide variety of sources. From Frank Zappa and John Zorn they take the search for the implosion of genres and the disregard for structures. From animated film they inherit the pleasure for the playful exploration of music, while taking their intensity, as they say, from the imaginary point of intersection between Stravinsky and trash metal. A musical festivity of songs that are chaotic in appearance but rigorous in their enthralling delirium.
Théo Ceccaldi Violin / Keyboards / Voice
Mathieu Metzger Alto and baritone saxophones
Quentin Biardeau Tenor saxophone / Keyboards / Voice
Giani Caserotto Eletric guitar / Keyboards
Stéphane Decolly Electric bass
Etienne Ziemniak Drums
Aug. 9, 18h30: Joey Baron & Robyn Schulkowsky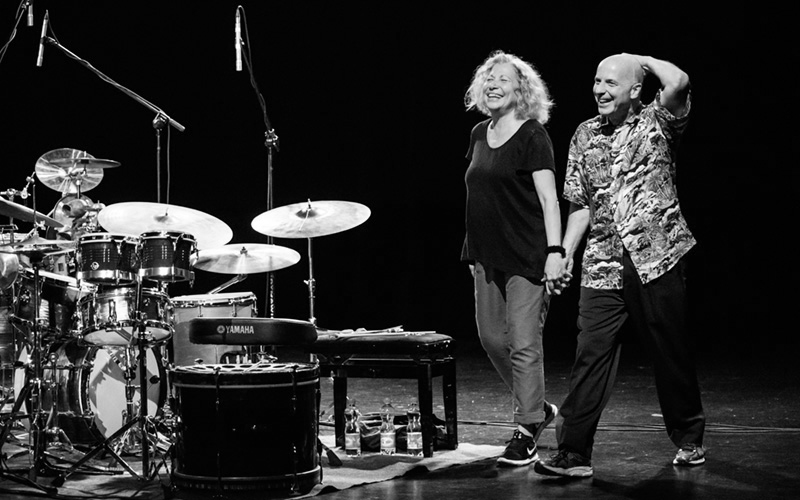 Joey Baron and Robyn Schulkowsky ©Dariusz Gackowski
A surprising creative partnership between two essential names from the world of avant-garde jazz percussion and contemporary music. While Joey Baron is one of John Zorn's closest collaborators, a member of the seminal Naked City and Masada, Robyn Schulkowsky is a distinguished percussionist who has worked with composers Stockhausen, Feldman or Xenakis. Their second album as a duo – Now You Hear Me – confirmed how special their sound is in 2018.
Aug. 9, 21h30: Tomas Fujiwara – Triple Double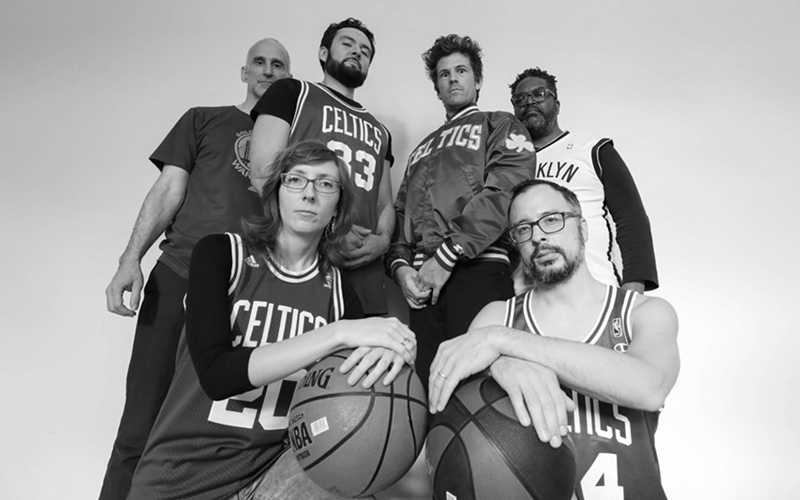 Triple Double ©Nicki Chavoya
Tomas Fujiwara heads an ambitious project whose name explains much of the goings on in this music built around three doubles: two sets of drums, two electric guitars, two wind instruments. The three doubles, who join to make a superband formed by Fujiwara, Gerald Cleaver, Mary Halvorson, Brandon Seabrook, Ralph Alessi and Taylor Ho Bynum, provide the drummer's composition with a series of possibilities and combinations which lead to highly suggestive music. The pieces may be organised around two trios or a sextet, and the result places the focus as much on each of the musicians as on the quality of Fujiwara's composition.
Tomas Fujiwara Drums
Gerald Cleaver Drums
Mary Halvorson Electric guitar
Brandon Seabrook Electric guitar
Ralph Alessi Trumpet
Taylor Ho Bynum Cornet

Aug. 10, 18h30: Zeena Parkins & Brian Chase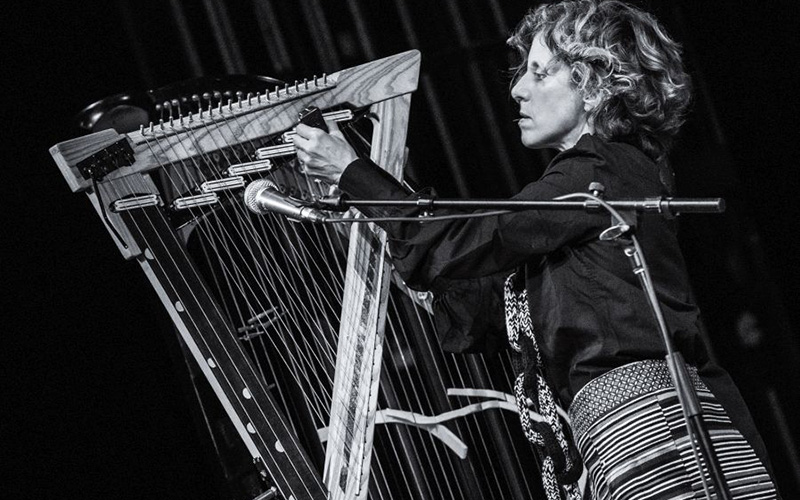 Zeena Parkins ©DR
The most obvious tangent between the musical worlds of the harpist Zeena Parkins and the drummer Brian Chase is their connection to the pop/rock spectrum: she has worked and recorded with the singer Björk, while he was a member of the indie rock group Yeah Yeah Yeahs. But far more unites them, given that both are recognised for their work in experimental music. As a duo, what they do is to invest all of this intensity in disquieting pieces that number written music and improvisation.
Zeena Parkins Harp / Electronics
Brian Chase Drums / Percussion
Aug.10, 21h30: Ambrose Akinmusire – Origami Harvest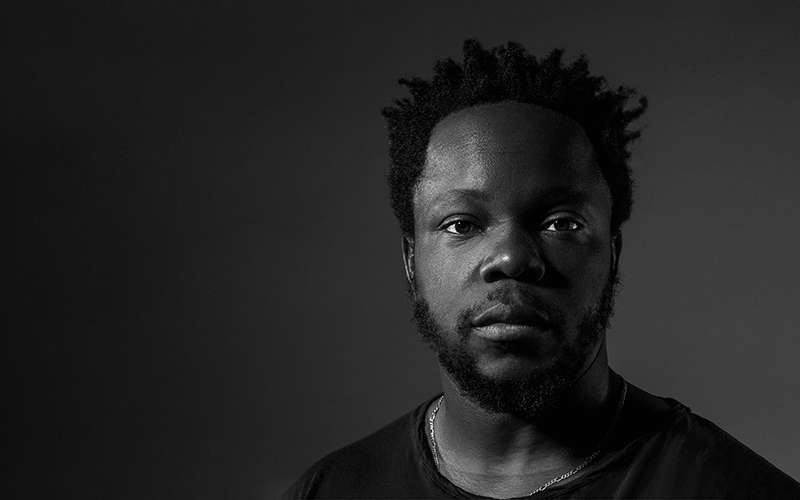 Ambrose Akinmusire ©DR
After meteoric affirmation as one of the most creative and fascinating American contemporary jazz musicians, trumpeter Ambrose Akinmusire launched the album Origami Harvest in 2018, a new foray into relatively unchartered waters – featuring a core quartet of strings and the electronica of keyboardist Sam Harris. According to an expressly political purpose, of challenging the everyday racism that assails his country, Akinmusire directs a musical journey that convenes the most daring jazz, funk, spoken word, soul and hip-hop – a whole digest of great black folk music transformed under the eye of an exceptional musician in an amazing and inventive combustion of sound.
Ambrose Akinmusire Composition / Trumpet / Keyboards
Kokayi Rap
Justin Brown Drums
Sam Harris Piano / Keyboards
Mivos Quartet
Olivia de Prato Violin
Maya Bennardo Violin
Victor Lowrie Tafoya Viola
Tyler J. Borden Cello
Aug. 11, 18h30: ERIS 136199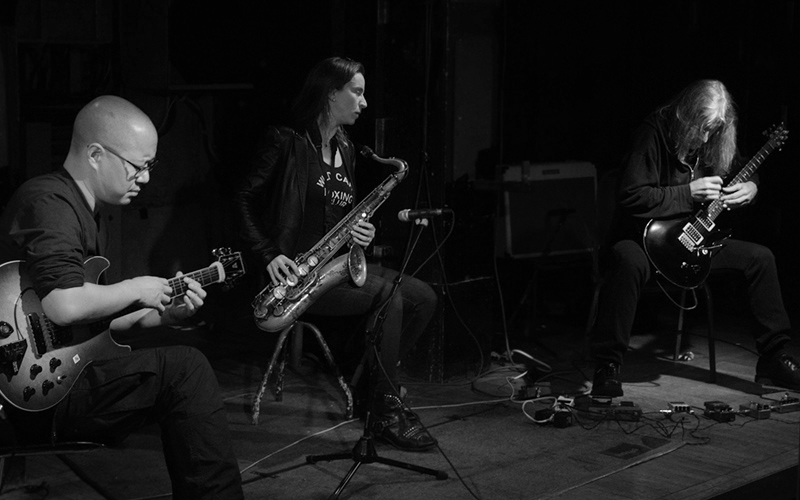 Eris 136199 ©Steffen Schindler
Han-earl Park is one of those musicians governed by a permanent dissatisfaction. Each new project he devotes himself to is a new opportunity to test the limits of melody, noise and the cyber-futuristic limits of the music he takes to the stage with an almost scientific commitment. In ERIS 136199, the mystery begins with the very name, extending afterwards to the challenging relationship his guitar establishes with Catherine Sikora's saxophone and Nick Didkovsky's guitar (Didkovsky is founder and leader of the group Dr. Nerve, at the heart of the downtown New York avant-garde scene).
Han-earl Park Electric guitar / Electronics
Catherine Sikora Tenor saxophone
Nick Didkovsky Electric guitar

Aug. 11, 21h30: Mary Halvorson – Code Girl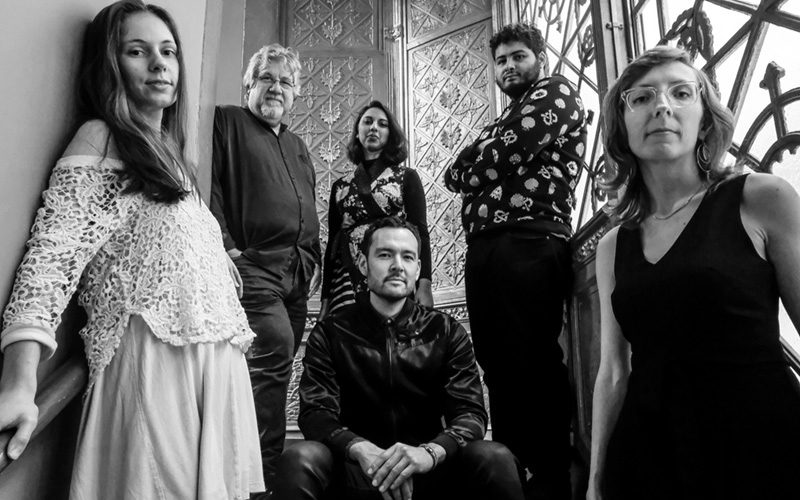 Mary Halvorson – Code Girl ©Reuben Radding
Mary Halvorson has been making her mark as one of the most original guitarists working within the world of jazz for many years. With a highly personal and elastic style, Halvorson has also affirmed her distinctive calling as a composer in various groups. This time, heading a reincarnated collective featuring Michael Formanek, Tomas Fujiwara, Maria Grand and Adam O'Farrill, the guitarist has invited Amirtha Kidambi, a singer trained in Indian musical tradition, and the special charms of her vocal talents. If you were already under no illusions about the guitarist's disarming creativity, this is a new step based on a series of songs whose lyrics and compositions she has created.
Mary Halvorson Eletric guitar
Amirtha Kidambi Voice
Maria Grand Tenor saxophone / Voice
Adam O'Farrill Trumpet
Michael Formanek Double bass
Tomas Fujiwara Drums

Related Events